Valerie
Steve Winwood
23 hours ago
I Ran (So Far Away)
A Flock of Seagulls
23 hours ago
Like to Get to Know You Well
Howard Jones
23 hours ago
Always On My Mind
Pet Shop Boys
23 hours ago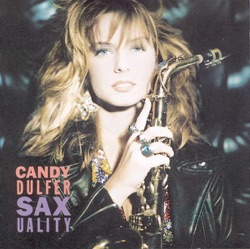 Lily Was Here
David A. Stewart
23 hours ago
You Spin Me Round (Like a Record)
Dead or Alive
23 hours ago
Chain Reaction
Diana Ross
23 hours ago
Doctor! Doctor!
Thompson Twins
23 hours ago
Sounds Of Then (This Is Australia)
GANGgajang
23 hours ago
My Favourite Waste of Time
Owen Paul
23 hours ago
Prikaži još
Totally Radio 80s uživo
Just for Hits & Giggles
Totally Radio 80's is a Australian digital radio station owned and operated by Totally Media. Best known for musical genres such as 80s.
Kategorije:&nbsp
80s, Oldies
Frekvencije Totally Radio 80s
Adelaide: Online
Ballarat: Online
Brisbane: Online
Byron Bay: Online
Canberra: Online
Darwin: Online
East Ipswich: Online
Gold Coast: Online
Hobart: Online
Melbourne: Online
Newcastle: Online
North Ipswich: Online
Perth: Online
Sydney: Online
Toowoomba: Online
Wollongong: Online
Prikaži još
Najpopularnije pesme
Poslednjih 7 dana:
1. Hoodoo Gurus - What's My Scene
2. Julian Lennon - Too Late for Goodbyes
3. Billy Ocean - When the Going Gets Tough, The Tough Get Going
4. Phil Oakey - Together in Electric Dreams
5. The Human League - Mirror Man
6. Mike & The Mechanics - Silent Running
7. Bob Seger & The Silver Bullet Band - Old Time Rock & Roll
8. Harold Faltermeyer - Axel F
9. Alphaville - Forever Young
10. David Guetta & Madonna - Material Girl
Poslednjih 30 dana:
1. Harold Faltermeyer - Axel F
2. Alphaville - Forever Young
3. Split Enz - Six Months In a Leaky Boat
4. Hunters & Collectors - Holy Grail
5. Bruce Hornsby & The Range - The Way It Is
6. Rocky Burnette - Tired of Toein' the Line
7. Daryl Braithwaite - One Summer
8. Hoodoo Gurus - What's My Scene
9. Julian Lennon - Too Late for Goodbyes
10. Mike & The Mechanics - Silent Running
Kontakt
E-adresa:&nbsp
onair@totallyradio.com.au
Društvene mreže
Podeli
Komentari
Otkrijte radio stanice po žanru
Filtriraj radio po lokaciji