No More "I Love You's"
Annie Lennox
23 hours ago
It's My Life
Talk Talk
23 hours ago
Blue (Da Ba Dee) [Paris Remix]
Eiffel 65
23 hours ago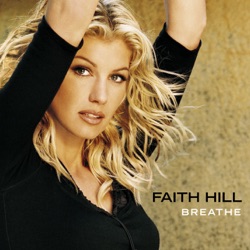 The Way You Love Me
Faith Hill
23 hours ago
Every Breath You Take
The Police
23 hours ago
Do I Have to Say the Words?
Bryan Adams
23 hours ago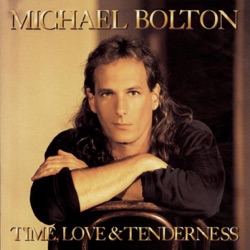 Love Is a Wonderful Thing
Michael Bolton
23 hours ago
I Still Haven't Found What I'm Looking For
The Chimes
23 hours ago
Always the Last To Know
Del Amitri
23 hours ago
Footloose
Kenny Loggins
23 hours ago
Prikaži još
LOVE 90's uživo
The 90's Paradise!
For those who can't get enough of the 90's, LOVE 90's radio station is here to satisfy your cravings. Hailing from Australia, this station is all about celebrating the unforgettable tunes that made the 90's such a memorable time in music history. Whether you're a fan of pop, rock, dance, or hip-hop, LOVE 90's has got you covered with a diverse playlist that'll have you singing along in no time.
What sets LOVE 90's apart is its commitment to delivering a well-rounded listening experience. The station's lineup features a variety of shows that cater to different tastes, ensuring that there's always something fresh and exciting to look forward to. So, if you're ready to take a trip back in time and relive the magic of the 90's, tune in to LOVE 90's and let the good times roll.
Frekvencije LOVE 90's
Lisbon: Online
Najpopularnije pesme
Poslednjih 7 dana:
1. オアシス - Wonderwall
2. Aerosmith - I Don't Want to Miss a Thing
3. Annie Lennox - Why
4. Genesis - I Can't Dance
5. TLC - Creep
6. Skunk Anansie - Hedonism / Just Because You Feel Good
7. Jennifer Paige - Crush
8. Michael Jackson - Black or White
9. Berlin - Take My Breath Away
10. Deep Blue Something - Breakfast At Tiffany's
Poslednjih 30 dana:
1. Aerosmith - I Don't Want to Miss a Thing
2. Cheb Mami & Sting - If I Ever Lose My Faith in You
3. Depeche Mode - Enjoy the Silence
4. Eagle-Eye Cherry - Save Tonight
5. Jimmy Cliff - I Can See Clearly Now
6. オアシス - Wonderwall
7. オアシス - Don't Look Back In Anger
8. Guru Josh - Infinity
9. Rednex - Cotton Eye Joe
10. DJ Jazzy Jeff & The Fresh Prince - Summertime
Podeli
Komentari
Otkrijte radio stanice po žanru
Filtriraj radio po lokaciji